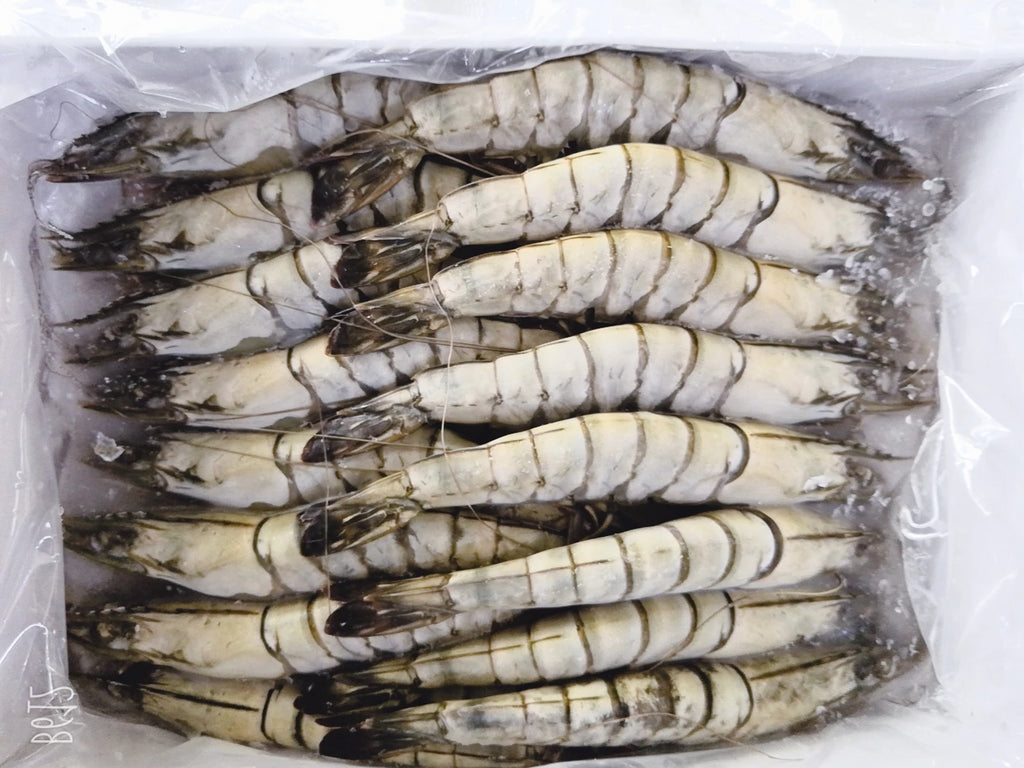 Frozen Tiger Prawn (Head On/Shell On)
Pack Size: In various sizes ranging from the smallest 26/30 (26-30 pcs per kg in a packet) to 13/15 (13-15 pcs per kg in a packet). 
Easily identifiable by their stripes, tiger prawns are moist, flavoursome with a crisp bite or snap and a pleasant shrimp taste.  These prawns are shelled on which means prawn heads and prawn shells are intact and can be used for making mouth-watering soup. Peeling them after cooking usually makes for a juicier, more flavourful prawn. 
These prawns are really an easy ingredient to work with! They are delicious on their own, can be cooked in a myriad of ways and are also excellent for BBQing. Grilled shirmps on skewers, tossed in salad, served as shrimp cocktail, fried with rice and noodles - there are just so much you can do with them!
---
More from this collection