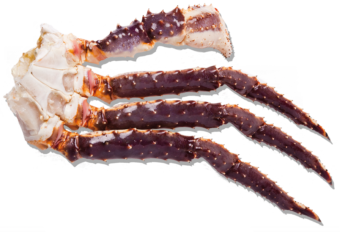 Frozen Raw King Crab Legs
Pack size: Price is based on a cluster of king crab legs,i.e. 3 legs and 1 pincer of approx 1-1.10 kg. 
King crab legs are rich, sweet delicate meat. Once caught, they are flash-frozen, shrinked wrapped  and flown in on the same day to retain the highest freshness and quality. Cooks up best by steaming, boiling or grilling. 

---
More from this collection